Multilayer PCBs are boards with more than 2 layers, including 4, 6, 8, 12… …36 layers. UETPCB's advanced multilayer pcb manufacturing machines can accept up to 60 layers of production. Polymide, Rogers, metal cores, and many other pressing materials are available for you to choose from. You can send us your files or multilayer pcb design ideas, and we will get back to you as soon as possible with a quote.
Reasons to choose us - Professional multilayer pcb supplier
UETPCB is a professional pcb supplier. We have many years of experience in multilayer pcb manufacturing, perfecting a smooth multilayer pcb manufacturing process from parts procurement to testing, always in compliance with IPC level 3, RoHS, and ISO9001:2008 standards.
If you want to learn more about how we can help you individually, please contact us directly with your questions.
One-stop service: one-stop processing from PCB prototyping to SMT placement
Speedy: fast quotation and quick response
Fast delivery: over 98% on-time delivery rate
High flexibility: various parameters can be customized
Good service: professional customer service, give the best solution
Quality assurance: 100% AOI & E-Testing, CoC provided.
Big offer: PCBA prototyping minimum $50, PCB minimum $5
Multilayer pcb fabrication capability
PCB rigid board
Processing Capability
Number of layers
2-60 layers
Typesetting size
800*950
Line width and spacing
2/2MIL
Min Through Hole
0.02MM
Interlayer accuracy
1.5MIL
Min blind hole
0.02MM
PCB thickness
0.05-10.0MM
Surface plating thickness
Tin Spray
Leaded≥0.25um,Lead free≥1um
OSP
0.2-0.4um
Immersion Ni Gold
Ni:2-6um;
Au:1-3uinch;
Immersion silver
5-13uinch
Immersion Tin
Tin:≥0.75um
Electroplated hard gold
1-60uinch
Electroplated soft gold
Au:0.1-6um
Ni Palladium Gold
Ni:2-6um, Pd:1-6um,Au:1-4um
Copper-nickel gold
Au:0.02-0.2um, Ni:≥2um
Carbon Oil
5-50um
Green Oil
Blue Gel
0.1-0.8um
Max Aspect Ratio
15:1
Min solder resist bridge
1MIL
Surface finish
Leaded
Leaded tin spray
Lead free
Electroplated copper-nickel-gold, immersion gold, hard gold plating (with/without nickel), spray tin, OSP
Chemical nickel-palladium-gold (with/without nickel), immersion silver, immersion tin
ENIG+C, ENIG+G/F, full plate gold plating +G/F, immersion silver +G/F
Solder Resistance Type
Photoimageable ink, etc
Typesetting
0-1.6MM
PCB SMD
RF-4, metal base, FPC,
Multilayer pcb manufacturing process
1. Multilayer pcb design
Multilayer pcb design is completed first according to the customer's needs. PCB design includes the materials used in the multilayer pcb manufacturing process, pcb thickness, etc. We generally use a laser to image the panel directly.
2. Optical inspection
The optical system checks the quality problems of each pcb layer by comparing the actual image on the panel with the PCB design data. Can detect Faults in any layer in time.
3. OXIDE
Oxidation treatment of the inner layers of a multilayer PCB before lamination. It prevents separation between multilayer boards by increasing the roughness of the copper cladding.
4. Lamination
A hydraulic press is used to press the conductive core and glass fiber board together under high pressure and temperature. The lamination time is related to a variety of factors, which we have to consider depending on the material, thickness, etc.
5. Drilling
We need to drill holes in the pcb to facilitate the connection of components and the layers of the board. We are Using advanced multilayer pcb manufacturing machines, will submit the drilling data, and the drillers will find the exact size and location of the holes. The engine automatically detects the tool diameter and the hole slot after drilling. The machine can automatically detect the hole diameter and the hole slot after drilling, which can prevent the hole slot from being skewed or missed and ensure the accuracy of drilling.
6. Immersion of copper plating
In fully automatic copper plating equipment, hole copper and surface copper thickness are much higher than the industry standard.
7. Stripping and etching
After the plating on the panel is completed, we need to remove the residual resist and copper by the SES process. As well as ensuring that the circuit board meets the standard accuracy and quality.
8. Surface treatment
Different surface treatments are chosen according to other materials. The common one is HASL.
9. Electrical testing
After completing the multilayer pcb fabrication, the board is tested electrically with a tester.
---
9 multi-layer printed circuit board inspection processes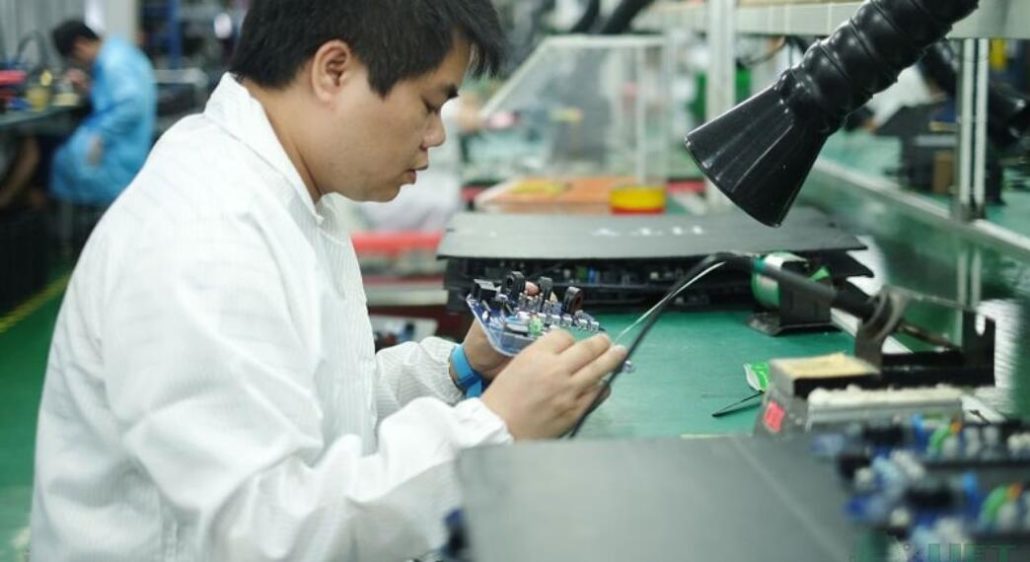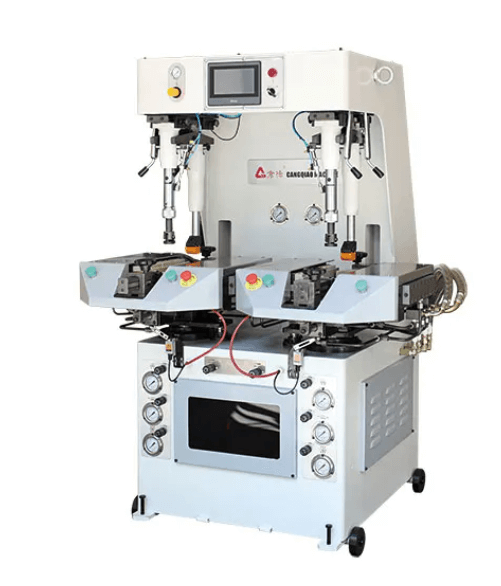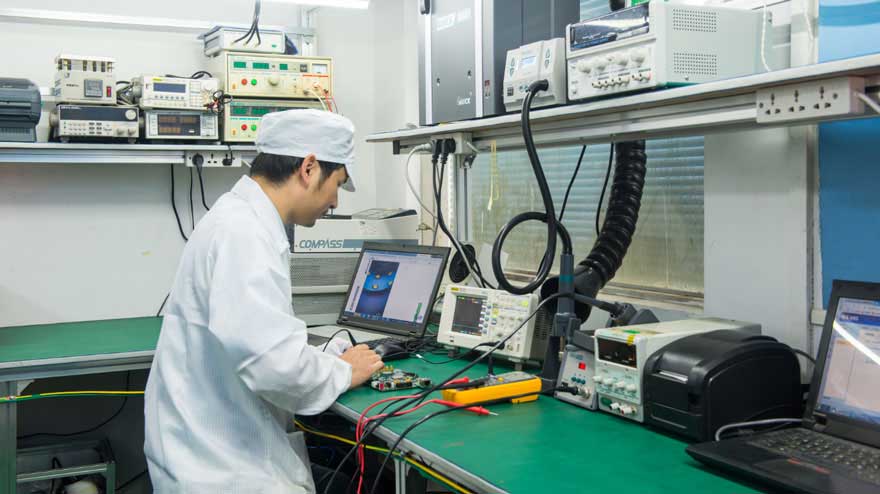 ROC incoming inspection
Inspection purpose: to eliminate bad manufacturing caused by bad materials on the line
SPI Solder Paste Inspection
Inspection purpose: to detect in advance the work flow from the previous process to the next process
Standard: 3D inspection + statistical analysis of data
AOI inspection
Inspection purpose: to detect whether the product has a reverse leakage, bad material outflow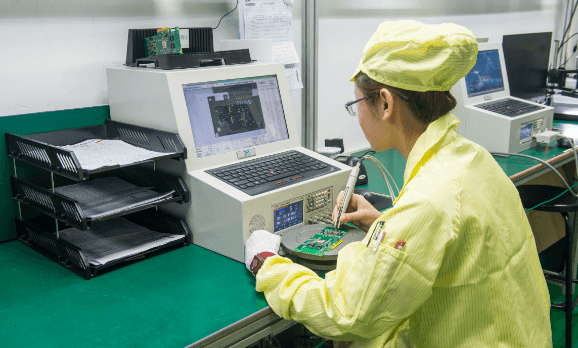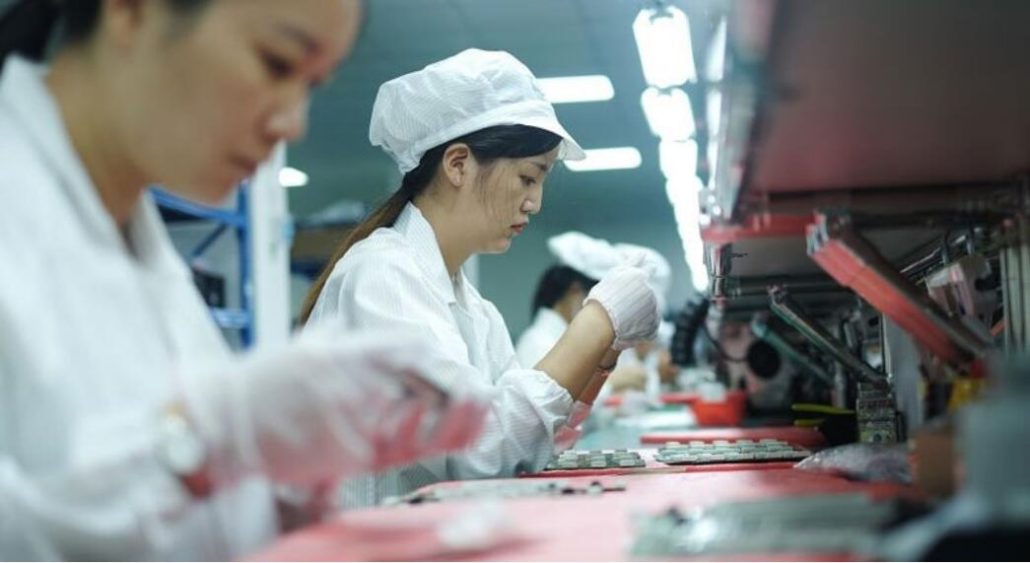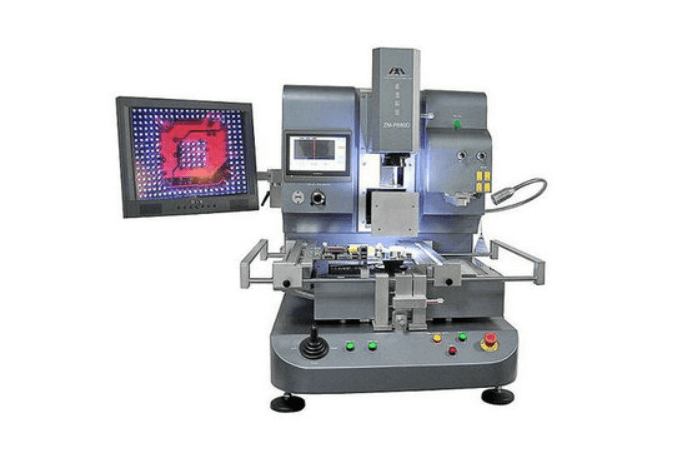 SMT first piece inspection
Inspection purpose: to ensure that the production model and the posted components are fully compatible with the customer's requirements
Appearance inspection
Inspection purpose: to check whether all processes match with the work instructions on a sample basis
X-RAY-Welding Inspection
Inspection purpose: to detect the original solder joints invisible to the naked eye to avoid false solder short circuit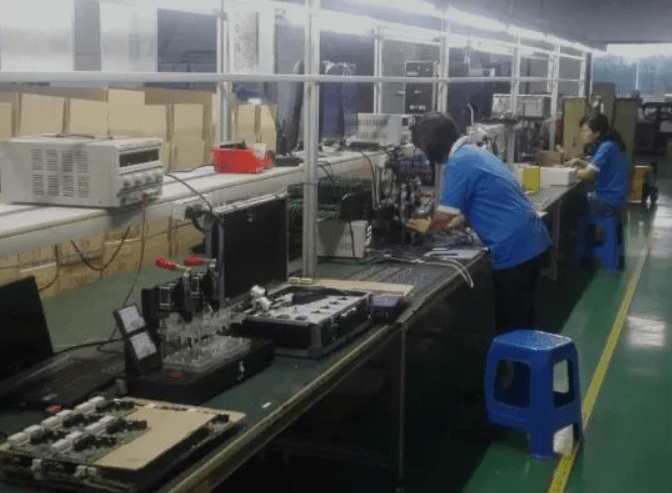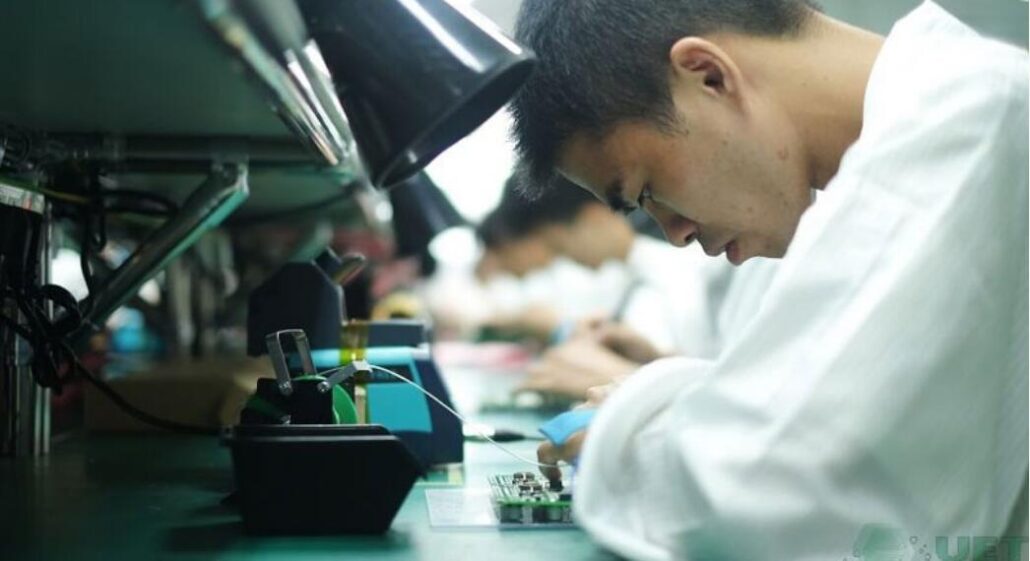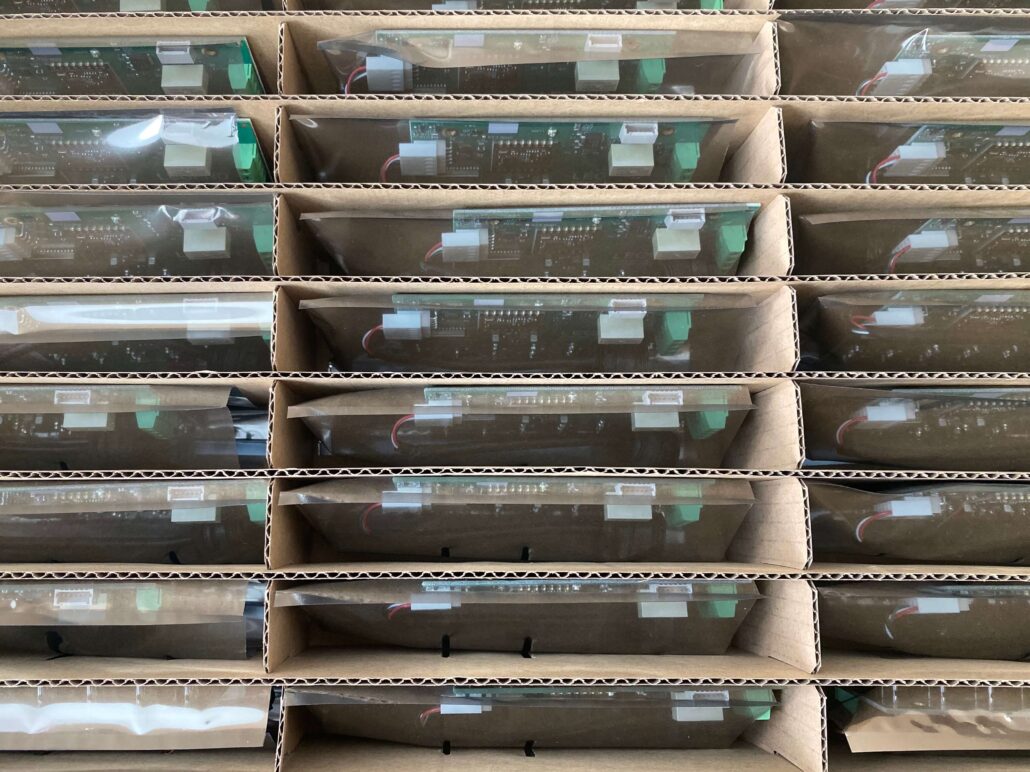 BGA device rework
Inspection purpose: detect BGA soldering defect, disassemble and solder under suitable conditions
QA Inspection
Inspection purpose: to regulate the shipping of finished products, to prevent unqualified products shipped
Out of the warehouse
Anti-static packaging and carton outer packaging ensure safe delivery of products
Multilayer board stackup display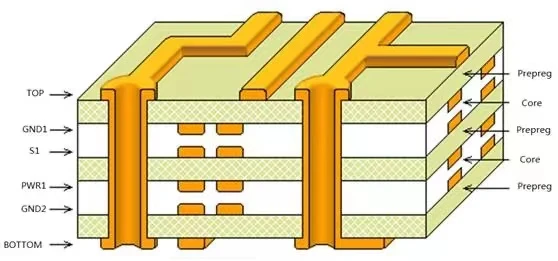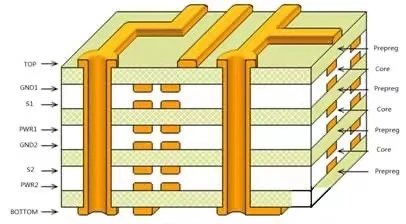 4 layer pcb stackup structure
6 layer pcb stackup structure
8 layer pcb stackup structure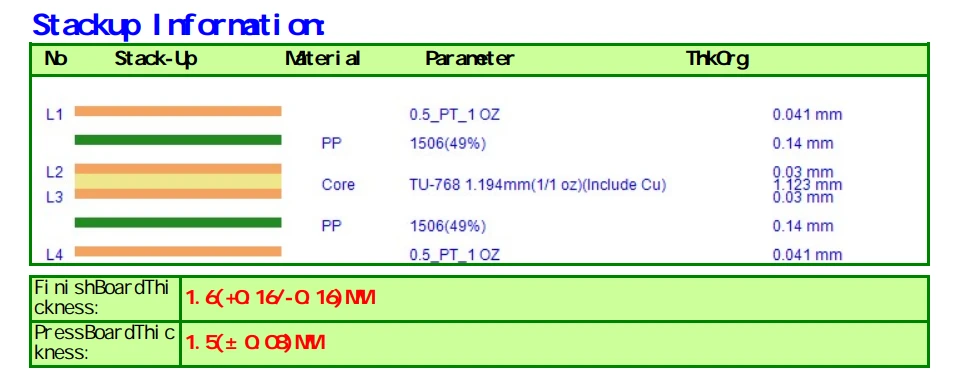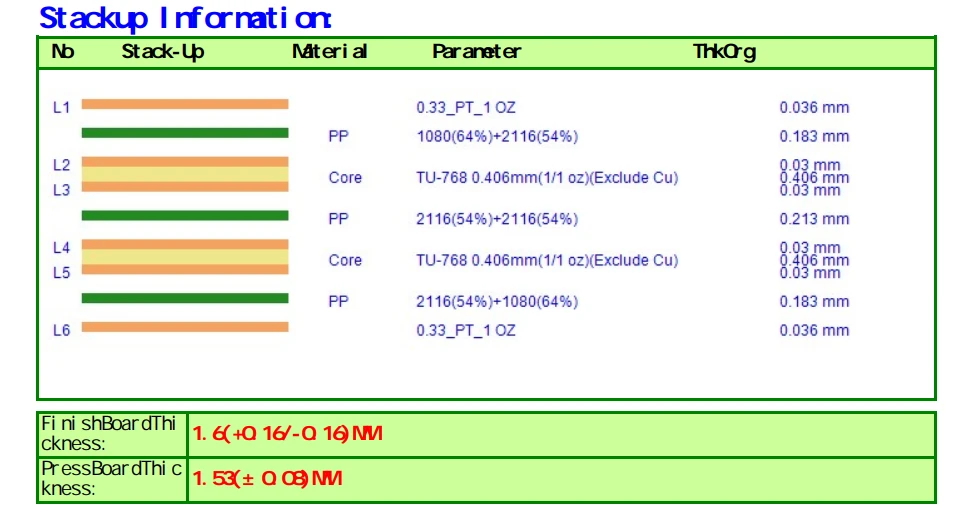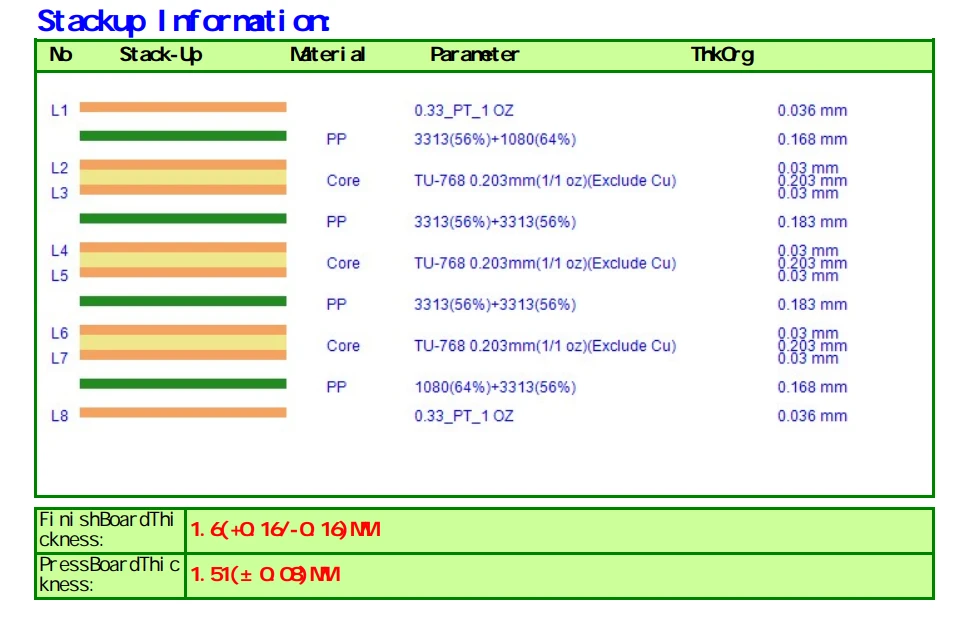 4 layer pcb stack up/1.6mm
6 layer pcb stack up/1.6mm
8 layer pcb stack up/1.6mm
Application demonstration of multilayer PCB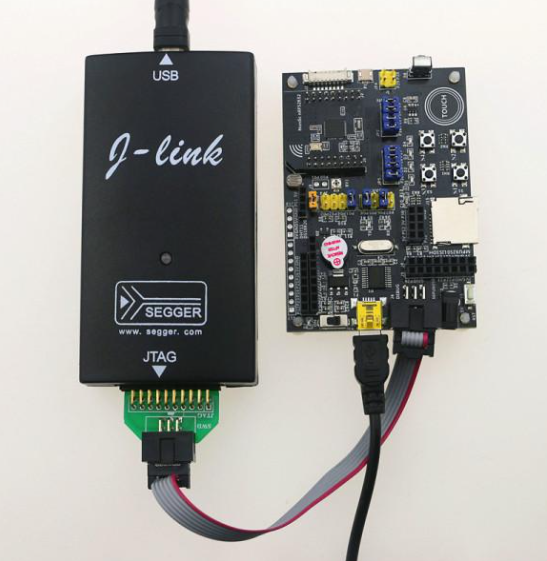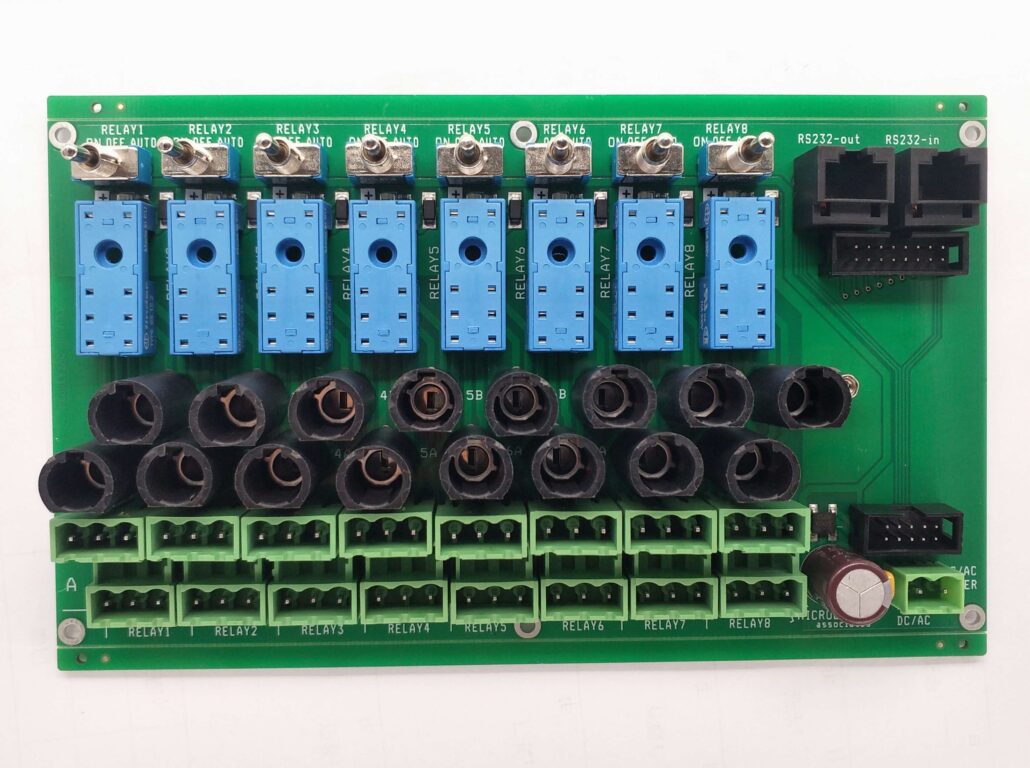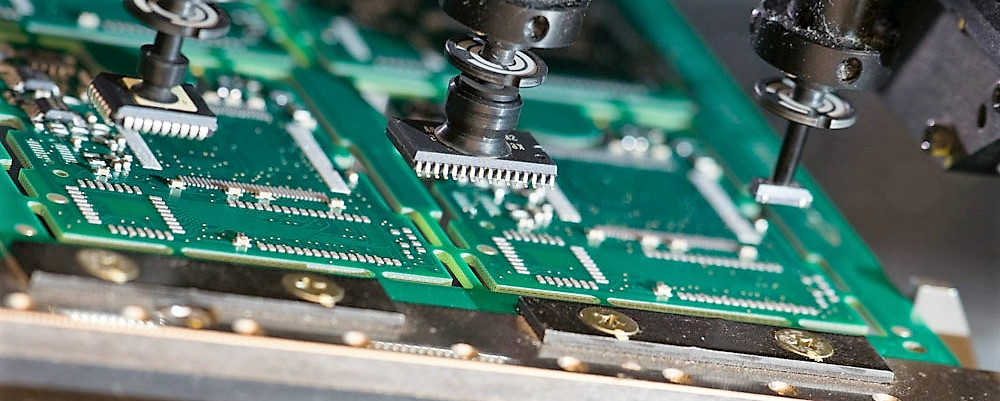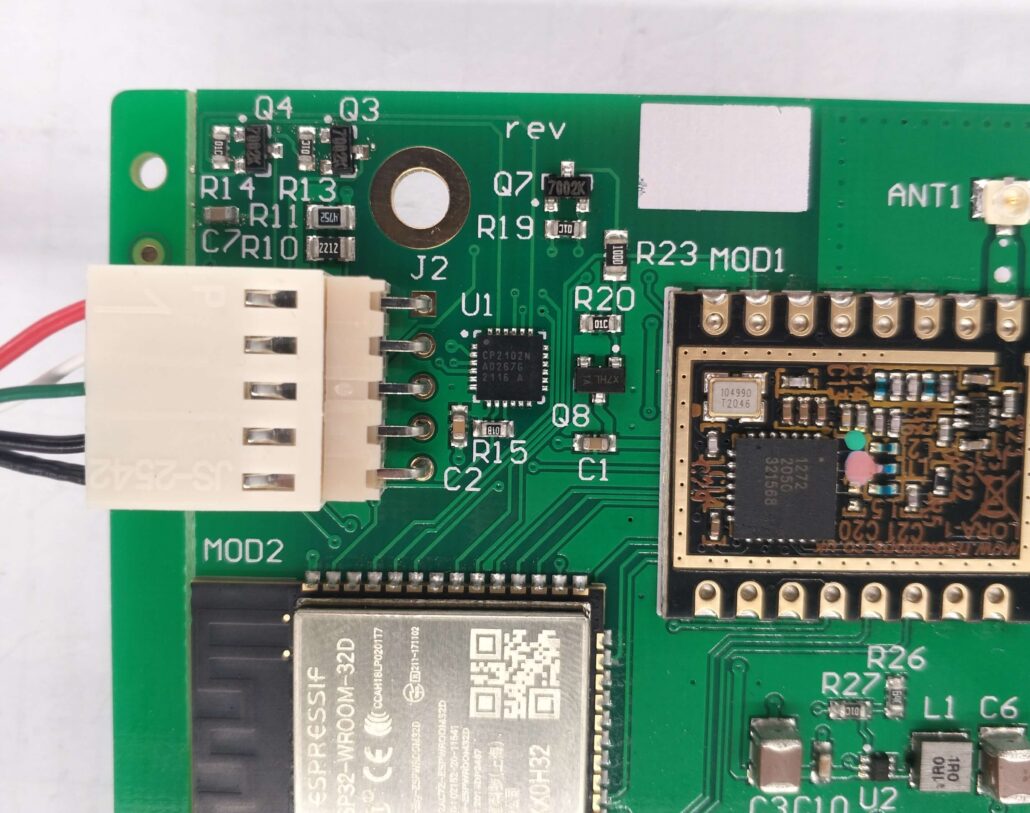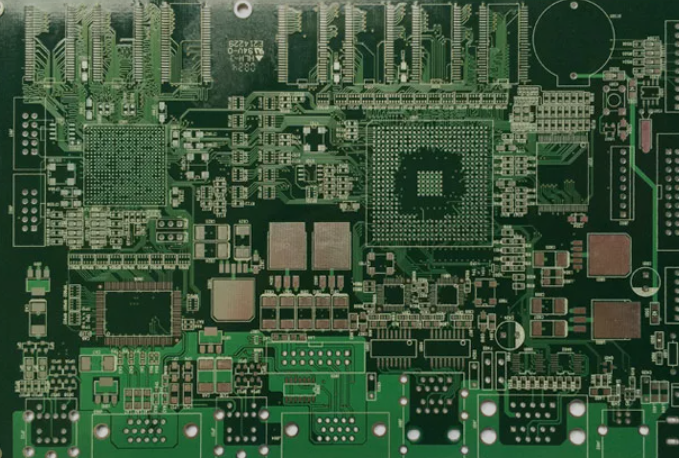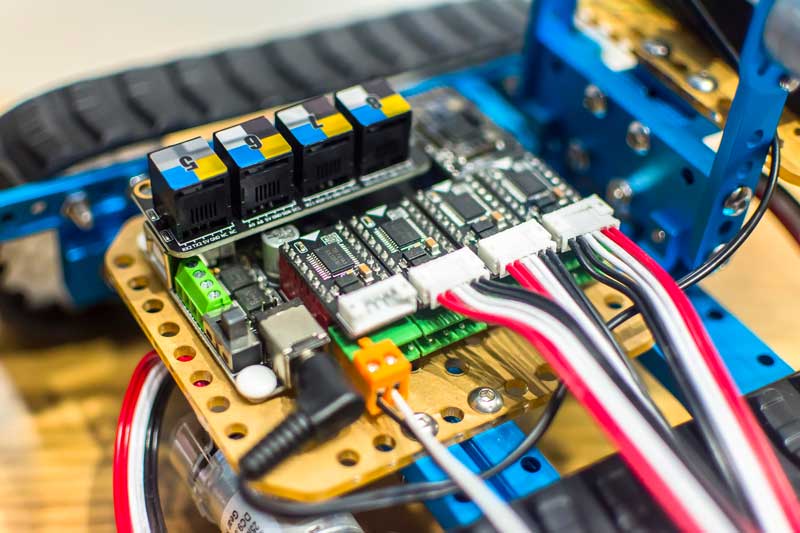 Automotive Electronics PCBA
PCBA for security industry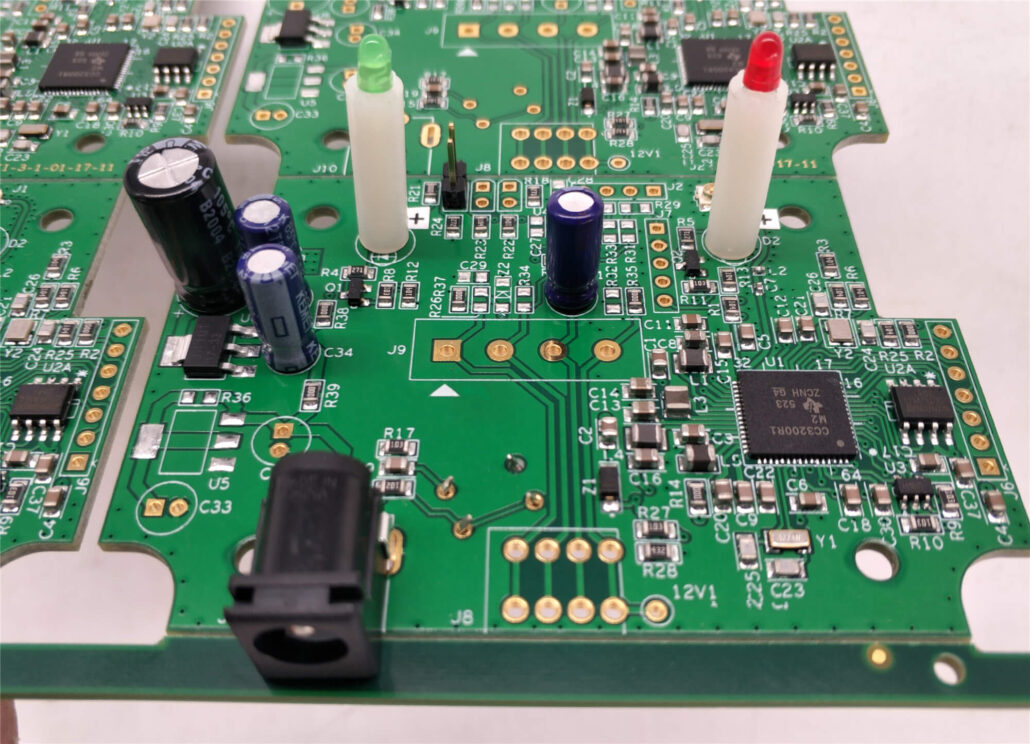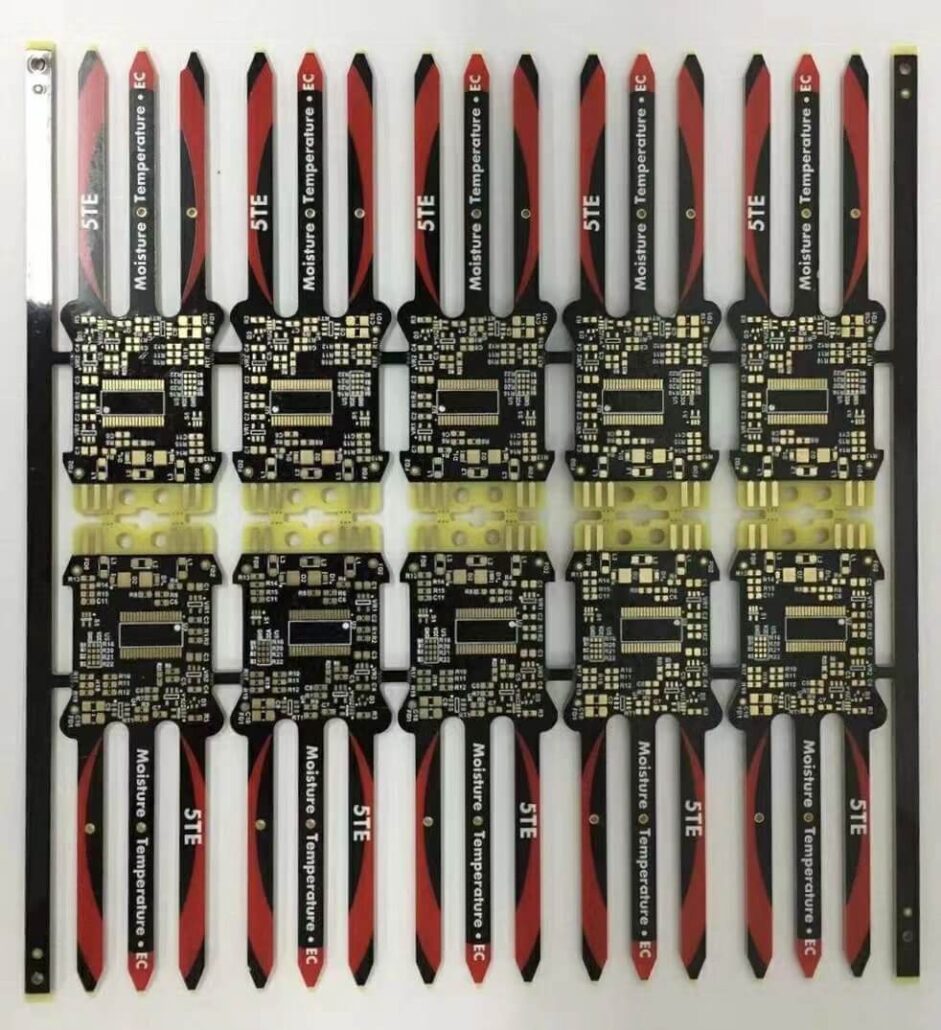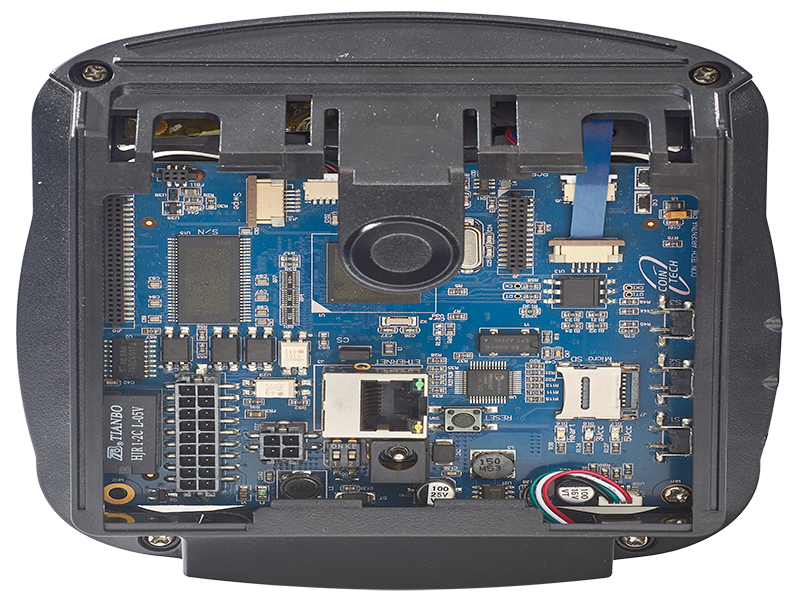 Industrial control signal processing board
Communication equipment PCBA
Power inverter motherboard
Advantages of Multilayer PCB over single and double layer pcb
All of these PCBs are good choices. How you decide to go with a multilayer or single-layer structure depends on what type of product you need to produce. Essentially, if you want to produce complex devices that are small, lightweight, and require high quality, a multilayer PCB may be your best choice. However, if size and weight are not important factors in your product design, a Single or Double Sided PCB design may be more cost effective.
Lighter weight:
Integrating components in a multilayer PCB means less need for connectors and other details, which can provide a lightweight solution for applications. Its can accomplish the same amount of work as multiple single-layer PCBs but smaller. This is because multilayer pcb fabrication require fewer connected components, which reduces weight. This is an essential consideration for smaller electronics where weight is a concern.
Higher assembly density.
Multilayer pcb fabrication allows greater functionality, capacity, and speed with increased thickness.
Smaller size:
In general, a single-layer pcb has a little more area. Because it must increase the surface area of the circuit by increasing its size, it is better suited for use in devices with large volumes and few functions.
Enhanced design features:
Overall, multilayer PCBs outperform typical single-layer PCBs. More controlled impedance characteristics can achieve more substantial EMI shielding and improve overall design quality.
Why Do PCBs Have Multilayer PCB Circuit Board?
Multilayer boards have emerged with the development of the electronics industry. Because there is some advanced equipment, single-sided or double-sided PCB can not meet. Multilayer boards is lighter, smaller, and features higher operation speed than traditional printed circuit boards. All the advantages make them appropriate to be used in high-end electronic equipment like handheld devices, test equipment, heart monitors, etc.
And the preference for multilayer circuit board is still largely dependent on industry trends. Electronics continue to move toward versatility and are small, thin, and lightweight. So single and double sided PCBs can no longer meet the changing needs. And their ability to balance size and functionality has proven limited, but multilayer PCBs offer a comprehensive solution.
While there are several drawbacks to using multilayer boards, such as increased cost, design time, and production investment, these costs are increasingly accepted in today's world. Functionality is largely favored over price, and people are willing to pay more for high-capacity electronics. In addition, as technology becomes more mainstream, production techniques and machines will eventually become cheaper, especially as new technologies enter the industry.
What Is Multilayer PCBs?
Multilayer PCBs feature three or more layers of conductive copper foil buried in several layers. It is laminated and glued between each layer with a thermally protective insulating layer. It finally appears as a double-sided circuit board with several layers. Multilayer boards have various through-holes for all electrical connections. These types of vias include blind and buried vias and plated vias. This is the simple definition of multilayer boards.
Advantages and Disadvantages of Multilayer PCBs
Compared with single-sided or double-sided PCBs, multilayer boards have higher assembly density, flexibility.
Advantages:
High efficiency: Its enable more advanced design, manufacturing, and assembly techniques. So their inherent electrical characteristics allow them to achieve greater capacity and speed.
High Durability: Its use multiple layers of insulation between circuit layers. They are bonded together using prepreg adhesives and protective materials, making them more durable than standard PCBs.
Smaller size and lighter weight: Its use stacking and lamination techniques, resulting in smaller and lighter weight boards. This is one of its most prominent and highly acclaimed benefits.
Single connection point: Its use a single connection point that can be designed to work together on a board. This particular design simplifies the complex design of electronic devices and reduces size and weight.
Disadvantage:
High cost: Making a multilayer board is much higher than that of a regular pcb. Because multilayer pcb manufacturing machines are very expensive, it is still a relatively new technology.
Narrow application range: Multilayer pcb fabrication requires specialized multilayer pcb manufacturing machines, which not all multilayer pcb suppliers have the funds or need.
Long production time: Each board of a multilayer pcb fabrication requires a lot of time, which leads to more labor costs.