Previously, some electronic devices were usually composed of a single layer of pcb. But more complex electronic devices, such as computer motherboards, consist of Multilayer PCBs. Its have top and bottom layers that look identical to double-sided printed circuit boards. But on both sides of the multilayer board, there are peg layers. Blank pcb is compressed to form a single multilayer printed circuit board. Copper plated holes interconnect all blank PCBs. This manufacturing technique can greatly reduce the size of the multilayer board.
The multilayer printed circuit board is arguably the foundation of all electronic devices. Without it, the device may not work. It is a very important classification in pcb.
Read on to learn more about the wonders of multilayer boards.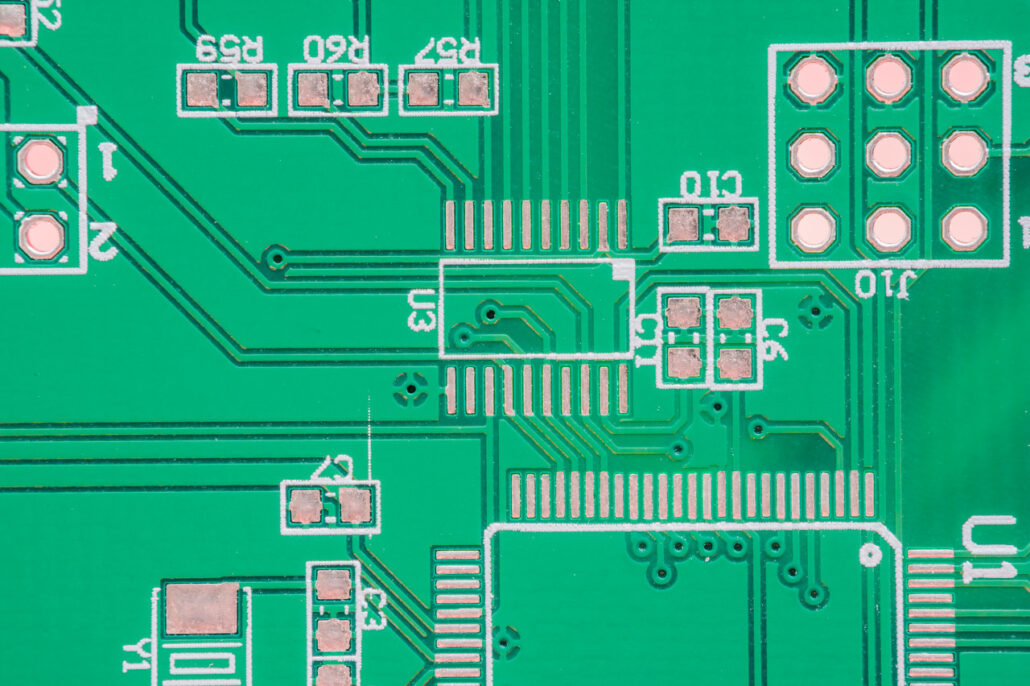 Multilayer PCBs feature three or more layers of conductive copper foil buried in several layers. It is laminated and glued between each layer with a thermally protective insulating layer. It finally appears as a double-sided circuit board with several layers. Multilayer boards have various through-holes for all electrical connections. These types of vias include blind and buried vias and plated vias. This is the simple definition of multilayer boards.
Advantages and Disadvantages of Multilayer PCBs
Compared with single-sided or double-sided PCBs, multilayer boards have higher assembly density, flexibility.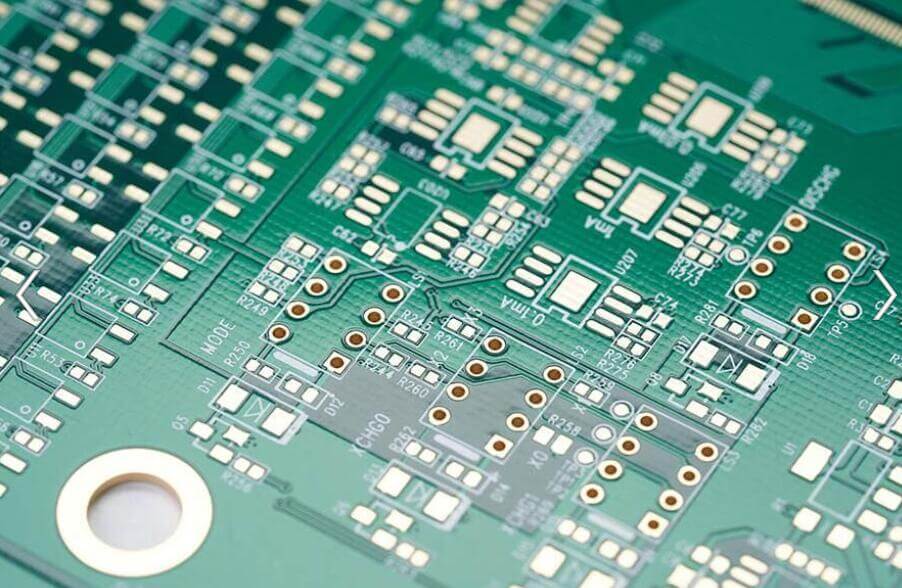 Advantages:
High efficiency: Its enable more advanced design, manufacturing, and assembly techniques. So their inherent electrical characteristics allow them to achieve greater capacity and speed.
High Durability: Its use multiple layers of insulation between circuit layers. They are bonded together using prepreg adhesives and protective materials, making them more durable than standard PCBs.
Smaller size and lighter weight: Its use stacking and lamination techniques, resulting in smaller and lighter weight boards. This is one of its most prominent and highly acclaimed benefits.
Single connection point: Its use a single connection point that can be designed to work together on a board. This particular design simplifies the complex design of electronic devices and reduces size and weight.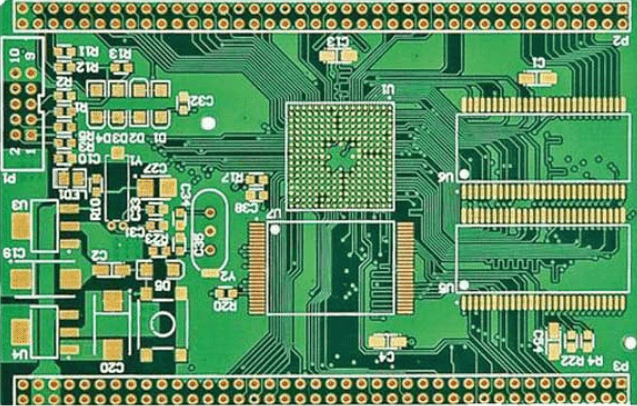 Disadvantage:
High cost: Making a multilayer board is much higher than that of a regular pcb. Because multilayer pcb manufacturing machines are very expensive, it is still a relatively new technology.
Narrow application range: Multilayer pcb fabrication requires specialized multilayer pcb manufacturing machines, which not all multilayer pcb suppliers have the funds or need.
Long production time: Each board of a multilayer pcb fabrication requires a lot of time, which leads to more labor costs.
Applications of Multilayer PCBs
Multilayer PCBs improve the level of performance from limited problems of single or double-sided PCB boards, avoid some limited problems like stray capacitance, noise, and crosstalk.
There is a growing tendency to use multilayer PCBs to add various features to devices. Many multilayer pcb suppliers use these boards in a variety of electronic devices and gadgets.
Computer electronics: Its are used in everything from motherboards to servers. Because they can save space and reduce costs.
 Telecom and industrial equipment: Multilayer pcb suppliers use it for telecom and industry mainly because of their durability and functionality. Examples include signal transmission, GPS, and satellite applications.
 Medical equipment: Multilayer PCBs are especially favored by the medical industry for their small size and lightweight features. So it is widely used in: X-rays, heart monitors, CAT scans, and other medical equipment.
In short, we can see multilayer PCBs anywhere in life where complex circuits are needed.  And much more! Its are used in various other industries, including the scientific research industry, defense, and even nuclear research. Everything from fiber optic sensors to alarm devices uses multilayer PCBs. This PCB format offers space and weight savings and enhanced functionality.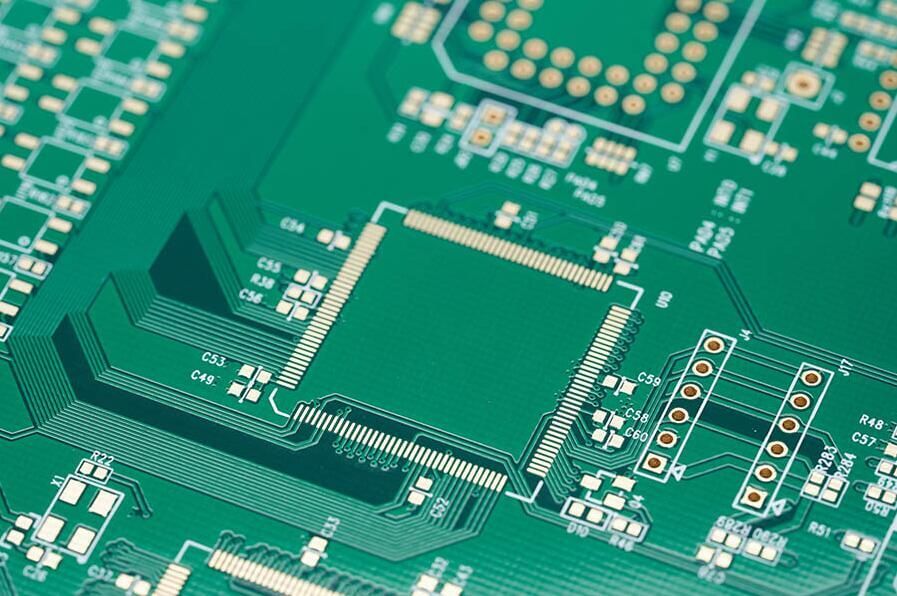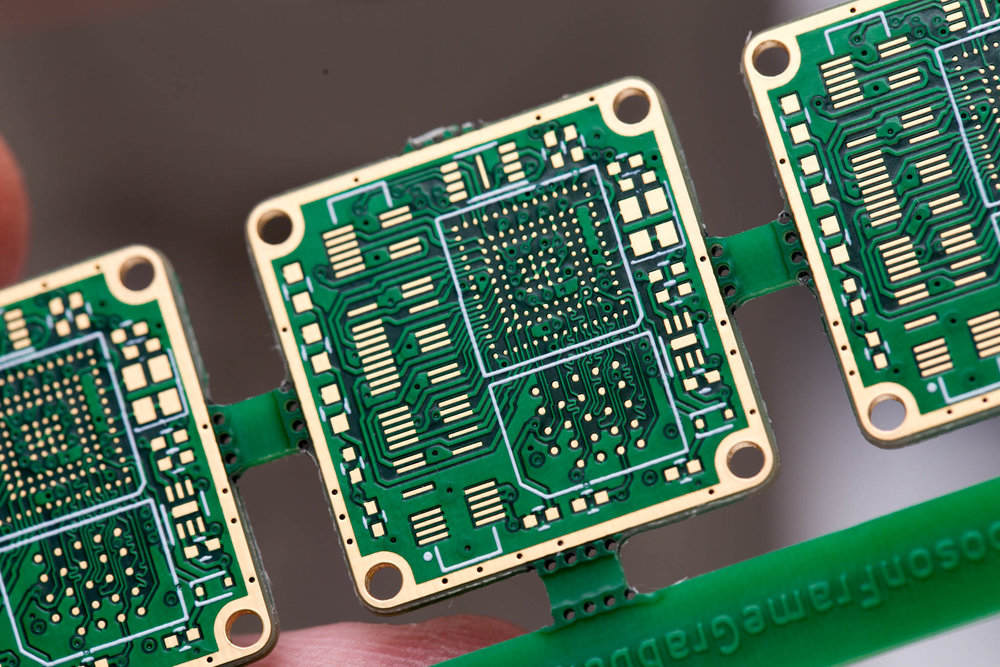 Professional multilayer pcb supplier – UETPCB
Suppose you need to buy or know the price of multilayer printed circuit board. You can add a multilayer pcb supplier and learn more from their professionals.
UETPCB is a custom PCB solution provider and can provide PCB manufacturing and assembly services to companies around the world. We help companies from part procurement to testing while always being IPC Class 3, RoHS, and ISO9001:2008 compliant. We provide expertise and advice when needed in the multilayer PCB manufacturing process.
Our experienced team has produced thousands of multi-layer PCBs of varying design and complexity.Explore our manufacturing and assembly capabilities by clicking on the dialogue window to learn more about uetpcb and our manufacturing and assembly capabilities. If you want more information on how we can help you individually, please feel free to contact us directly with your questions.
Custom multilayer PCB manufacturing services with multiple value-added options
Advanced multilayer PCB assembly services to meet all your needs
Factors that determine the number of PCB layers and layer distribution
Circuit layer stacking for multilayer PCBs
Documented requirements for efficient multilayer printed circuit board pricing
Get bare board multilayer PCB manufacturing prices and place orders in seconds
How Many Layers Can A PCB Have?
A multilayer circuit board is a kind of printed circuit board with more than one layer. It does usually use in the electronics industry, and serve for high-technical equipment like hand device and so on. Generally speaking multilayer PCB boards with layers of 4-12 are very common to used in the electronics industry. Nowadays, the thickest has 129 layers.
Advantages of Multilayer PCB over single and double layer pcb
All of these PCBs are good choices. How you decide to go with a multilayer or single-layer structure depends on what type of product you need to produce. Essentially, if you want to produce complex devices that are small, lightweight, and require high quality, a multilayer PCB may be your best choice. However, if size and weight are not important factors in your product design, a Single or Double Sided PCB design may be more cost effective.
Lighter weight:
Integrating components in a multilayer PCB means less need for connectors and other details, which can provide a lightweight solution for applications. Its can accomplish the same amount of work as multiple single-layer PCBs but smaller. This is because multilayer pcb fabrication require fewer connected components, which reduces weight. This is an essential consideration for smaller electronics where weight is a concern.
Higher assembly density.
Multilayer pcb fabrication allows greater functionality, capacity, and speed with increased thickness.
Smaller size:
In general, a single-layer pcb has a little more area. Because it must increase the surface area of the circuit by increasing its size, it is better suited for use in devices with large volumes and few functions.
Enhanced design features:
Overall, multilayer PCBs outperform typical single-layer PCBs. More controlled impedance characteristics can achieve more substantial EMI shielding and improve overall design quality.
How are multilayer pcbs made?
Are you curious about multilayer pcb manufacturing machines? Next, I will briefly introduce the multilayer pcb manufacturing process. The current multilayer pcb manufacturing process is a circuit connection operation through metal holes. So the manufacturing process of multilayer pcb manufacturing machines requires drilling holes. And realize the metalization and plating operation of the holes, and finally realize the inter-layer conduction.
First, make two non-porous double-sided boards, make the inner layer graphics on them, and then subtract the excess copper foil.
Two fabricated inner core panels are glued and pressed together with epoxy resin glass fiber prepreg. Through such a semi-solid-liquid-solid conversion, the prepreg completes the adhesion and bonding under high pressure.
In conventional double-sided board production, the first step is to drill holes. Then the outer circuit forms a pattern that resists corrosion, and finally, the surface is coated with a tin layer.
Such a simple multilayer printed circuit board does complete. More other process technologies need if you want further to improve multilayer printed circuit boards' quality.
Do you want to know more? So contact our staff as soon as possible! Let them use professional knowledge to answer you.
Why Do PCBs Have Multilayer PCB Circuit Board?
Multilayer boards have emerged with the development of the electronics industry. Because there is some advanced equipment, single-sided or double-sided PCB can not meet. Multilayer boards is lighter, smaller, and features higher operation speed than traditional printed circuit boards. All the advantages make them appropriate to be used in high-end electronic equipment like handheld devices, test equipment, heart monitors, etc.
And the preference for multilayer circuit board is still largely dependent on industry trends. Electronics continue to move toward versatility and are small, thin, and lightweight. So single and double sided PCBs can no longer meet the changing needs. And their ability to balance size and functionality has proven limited, but multilayer PCBs offer a comprehensive solution.
While there are several drawbacks to using multilayer boards, such as increased cost, design time, and production investment, these costs are increasingly accepted in today's world. Functionality is largely favored over price, and people are willing to pay more for high-capacity electronics. In addition, as technology becomes more mainstream, production techniques and machines will eventually become cheaper, especially as new technologies enter the industry.