PCB assembly services have seen an increase in demand as electronic gadgets have grown in popularity and availability in industrial and consumer markets. Although OEMs used to construct PCBs in their own facilities solely, they have increasingly turned to outsource PCB assembly over the years.
There are, in fact, a lot of them. To get the most value for your money, you should work with a contract electronics manufacturer specializing in small and large-scale manufacturing.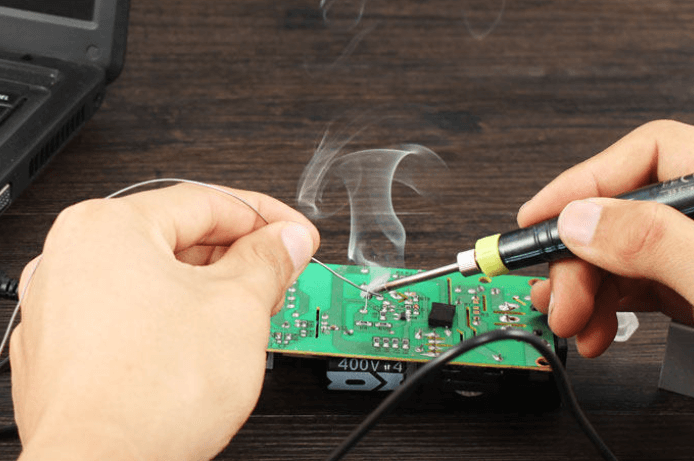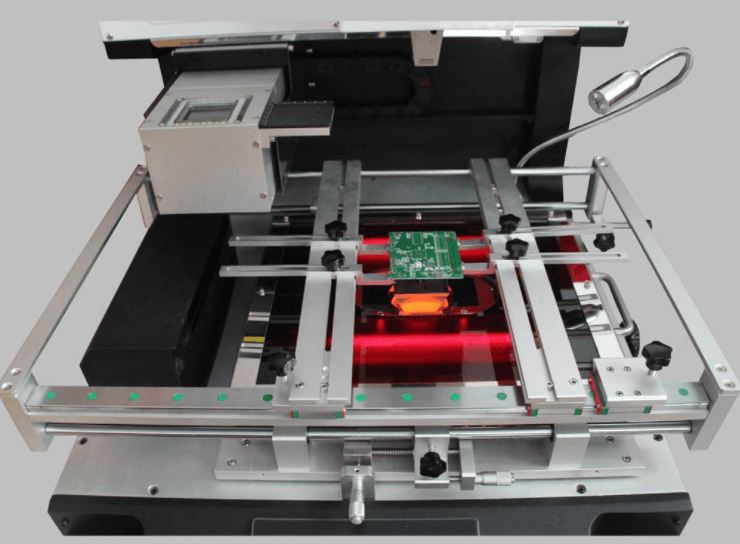 Outsourcing PCB assembly allows you to save money on capital expenditures that aren't necessary for your business's growth. Your company will benefit the most from this strategy if you can keep your expenses low and avoid the need for regular mass manufacture of electrical components.
The rigorous requirements of SMT assembly need a distinct production facility or building. Purchasing SMDs and quality control equipment is also a significant initial outlay. In the case of specialized products, such as in the aerospace or medical industries. This also includes the price of getting the appropriate certifications for the manufacture of printed circuits.
In addition to the infrastructure costs (purchase, adaptation to your company's production profile, maintenance, and upkeep), an equally important issue is the constant expenditure on circuit board assembly service – personnel costs: ongoing cost of annual salaries, training and certification fees, additional social packages, e.g., health or retirement coverage.
One benefit in the electronics industry comes from outsourcing production. By outsourcing PCB assembly to a reputable EMS, OEMs in the electronics sector can reap the benefits of economies of scale.
Investing in other areas of your business while saving money on the manufacture of electrical components allows you to cut the unit cost of your product and provide it at a competitive price.
Instead of starting from scratch, a PCB assembly company already has a well-organized PCB board manufacturing environment, including storage, shipping, procurement, and material management. It also has the business expertise to draw on, allowing it to apply tried-and-true methods of assembly.
Because of the short component life cycle, fluctuating costs and material supply, and product design modifications, an experienced EMS can deal with these cost-effectiveness-affecting aspects, such as inventory management.
A suitable option for start-ups with little cash, such as those who cannot afford to have their money locked up in inventory for many months, is outsourcing PCB manufacturing to an experienced PCB assembly supplier of well-managed SMT assembly services.
Access to specialized expertise
Because of their expertise in manufacturing, it's a good idea to choose a professional EMS. SMT assembly is the exclusive emphasis of a contract electronics manufacturer's activities, making it a highly trained expert in this area.
To reduce the time it takes to manufacture a product batch or to find design flaws and non-conformances in materials, an expert EMS may rapidly and effectively analyze the product documentation and make substantial design modifications before production ever gets underway. There are a variety of EMS certifications that are equally significant, such as those about business continuity management, which demonstrate whether or not a particular contractor is prepared for emergencies, and those about certain specializations, such as medical projects.
If the connection is established correctly, your PCB board assembly manufacture might become an equal business partner for your organization rather than just another subcontractor. Several advantages of manufacturing outsourcing may be derived from such collaboration.
Design for manufacturability (DFM) advice at the design stage or assistance with the manufacture of initial prototypes is only two of the services provided by a good EMS team of skilled professionals. This will allow you to concentrate your efforts on developing new items, allowing you to keep up with the competition.
As soon as your product is out, and EMS with a wide variety of services can assist you with any issues that may arise. Understanding how fast and where things are destroyed in actual usage may analyze reports of failures sent by customers.
This data is critical and is brought directly to the OEM's door or email because of widespread collaboration.
Support for the launch of new products
Early-stage difficulties, which might arise despite thorough examination of basic assumptions, are common throughout the creation of new products. The assistance of your EMS might thus be quite beneficial throughout the NPI procedure.
It is one of the advantages of outsourcing manufacturing that an experienced contractor may give appropriate advice on DFM to ensure that the product is well-designed for mass production."
To save time and money in the long term, work closely with an EMS with a thorough understanding of your requirements. Thanks to its greater understanding of your demands, it will develop a prototype more quickly while making the necessary design changes required for long-term production.
PCBs are often incomplete as-is. Design teams must coordinate the operations of various PCB assembly supplier s to produce a final product with new products that incorporate extensive "box build" solutions.
A massive administrative burden is required to deal with the vast fragmentation of components created by various manufacturers, which often results in pieces that don't fit together. Even the smallest lapse in communication may lead to unanticipated expenditures and delays.
Because an EMS can handle your project from assembly through box-building, you'll save time and money by using an outsourced manufacturing facility. Final assembly will proceed more efficiently when all system components are constructed in one location and by the same contractor.
Regardless of the target volume, production will proceed as usual.
Regardless of the size of the order, several EMS contract providers provide the advantages of outsourcing production.
If you require a small number of PCBs or a large number of completed printed circuit assembly, they don't care. In both scenarios, they'll be able to assist you.
SMD and control device expenditures and the hiring of skilled workers are required to assemble large batches of PCBs at substantially lower prices than previously possible.
PCB assembly in any order size
PCB assembly series ranging from tens to hundreds and manufacturing batches of 1 to 1000 pieces are often supported by a good EMS. This includes the manufacture of low-volume high-mix (LMHV) PCB assembly series, i.e., series ranging from thousands to tens of thousands of parts.
Improved management of the supply Chain
Supply chain flexibility is a difficult talent to master. It is possible to deal with issues like periodic shortages of marketable parts or the obsolescence of components with ease when working with an EMS with access to extensive supply chains. Additionally, a contract electronics manufacturer may also handle extra responsibilities directly tied to logistical and technical concerns, such as warranty and maintenance.
Error Detection at an Early Stage
Mistakes can be made even by professionals who have been developing printed circuit boards for many years. You might lose a lot of money if you made the same mistake over and over again on all of the circuit boards you made.
Instead of allowing this to happen, you might enlist the help of a printed circuit board assembly specialist. Even if you've already tested the design, Advanced Circuits has experts check it out to ensure there aren't any difficulties that might arise down the road.
As a result of this, you have the confidence to proceed with the assembly. Once the boards are installed, you may be sure that they will function correctly.
Our organization provides free software that may do more than simply assist you in designing a circuit. Making it simpler and less likely to make mistakes is a benefit of using it. After receiving the boards, we'll double-check to make sure they've been designed appropriately. The sooner an inaccuracy is spotted, the better off everyone is. In other words, you'll be able to address any issues before going into full production mode.
As soon as the printed circuit board assembly is complete, the manufacturer may arrange to deliver the boards to your home or office directly. The shipment time might vary, but Advanced Circuits, a high-quality manufacturer, tends to be quick. Your circuit boards are going to arrive promptly because of this.
When it comes to the production and assembly of printed circuit boards (PCBs), nothing can be taken for granted. If you want the electronic gadget to work at a high capacity, properly functioning PCBs are vital for manufacturers and developers.
You may indeed do this process yourself, particularly if you have a large PCBA manufacturing facility, but here are a few reasons why you should hire a professional business for circuit board manufacturers and assembly.
An EMS is a wonderful partner for small and medium-sized businesses because of its expertise and experience in supply chain management. It's a great way to save money and enhance quality while also enhancing your potential, which is frequently critical to the success of electronic firms.