Shenzhen, China, is the world's most extensive electronic component manufacturing base and the largest sourcing location for electronic parts. Electronics experts and professionals from around China flock to Shenzhen. Which is at the heart of the country's electronics industry and international trade. Shenzhen also has many foreign-owned electronics manufacturing plants. Shenzhen pcb assembly manufacturer have been operating in Shenzhen for many years and have educated a large number of knowledgeable Chinese engineers and workers in the PCB assembly sector.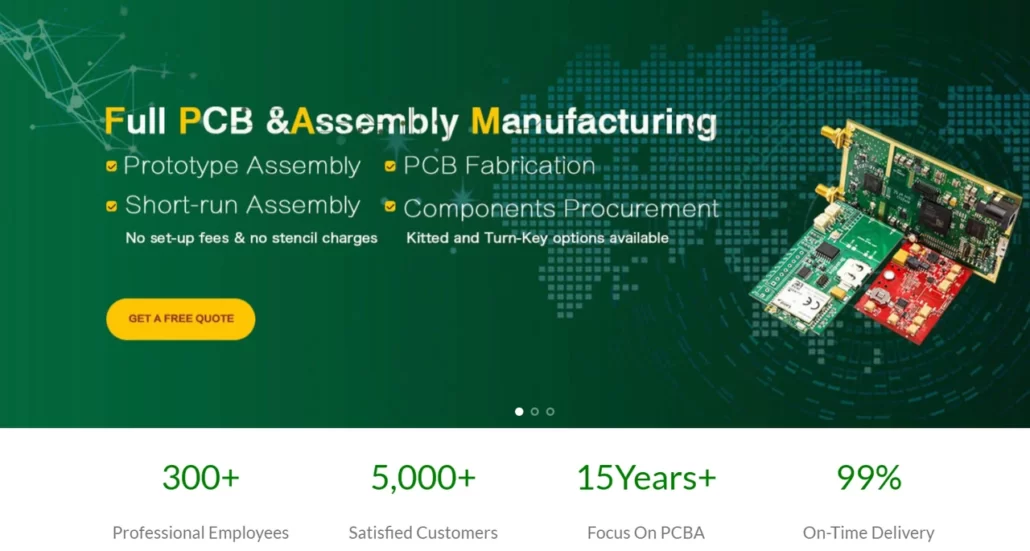 As a Shenzhen pcb assembly factory, they have over 15 years of experience in the SMT industry. This is the total supplier for all PCB assembly companies and PCB suppliers in Shenzhen. This Shenzhen pcb manufacturer supports rapid multi-variety low volume and high volume PCBA production. They have been specializing in online PCB design and manufacturing and one-stop PCB assembly for pcb Shenzhen factories. They integrate various advanced technologies to give customers services such as R&D solutions, and selection of materials for OEM order production. The company has independently developed various management systems such as CRM and MES to achieve an industrial digital intelligent factory.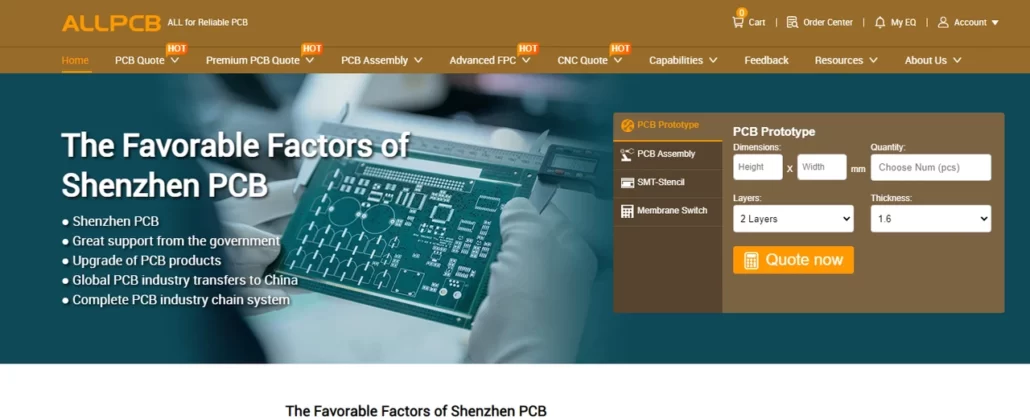 ALLPCB was founded in Hangzhou in 2015 and later moved to Shenzhen. Its goal is to create a highly advanced collaborative manufacturing service system (ECMS). Its operation spans PCB, SMT, electronic components, and other areas as a cooperative super factory.
With its self-developed in-line system and co-production facilities, ALLPCB serves consumer electronics, communication equipment and other related companies. ALLPCB always strives to create the best electronic manufacturing system in the world. There is no doubt that allpcb is a trustworthy shenzhen pcb assembly manufacturer.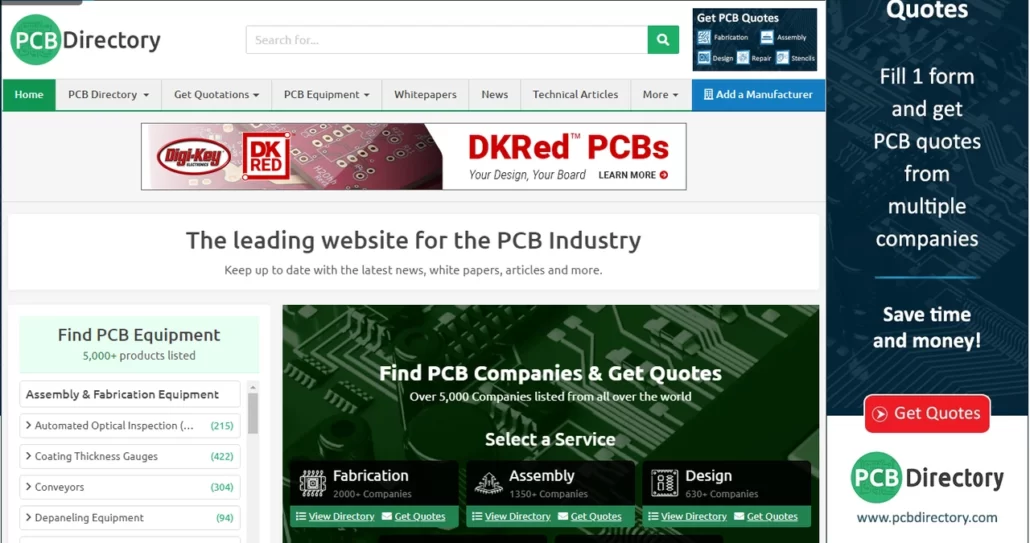 PCB Directory is a pcb distributor in Shenzhen who can help you find the type of pcb you want. If you don't know enough about pcb Shenzhen factories or don't know how to find a quality factory. You can approach PCB Directory, which will help you find the right shenzhen pcb assembly manufacturer according to your requirements. Then they will help you to buy according to your needs. No matter what type of thickness, layer count, material, etc., you want, they can help you find the best one for you among the many pcb Shenzhen factories.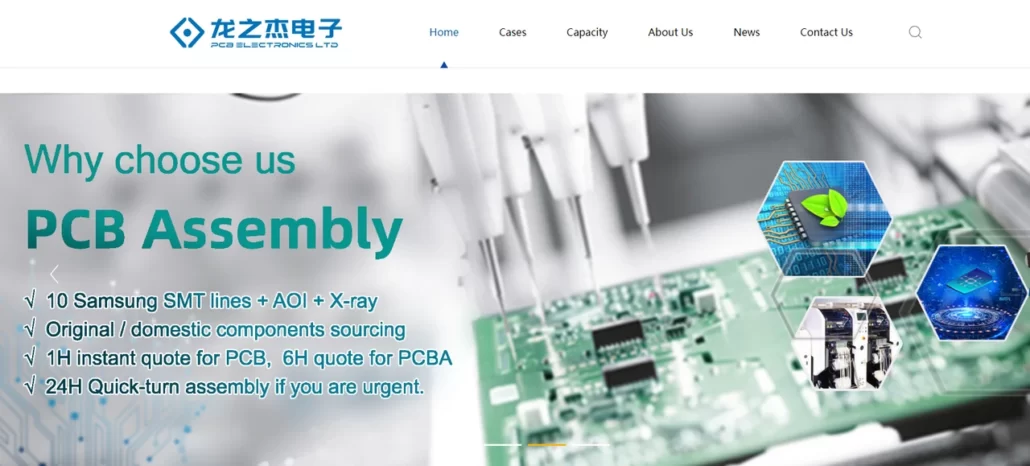 Lzjpcb is one of the leading manufacturers of pcb Shenzhen factories. It was established in 2006 and had its own production bases in Shenzhen, Huizhou, and Hunan. It has garnered numerous Chinese titles during the last ten years. Shenzhen's Lzjpcb is a reputable PCB assembly source manufacturer with a focus on integrated complicated printed circuit board assembly. The application areas cover computers, pass tools, medical, security, communication, and consumer electronics, and the products are exported to more than 30 countries and regions worldwide. If your company/organization wants to build a one-stop solution for your branded products, it is the more suitable shenzhen pcb assembly manufacturer.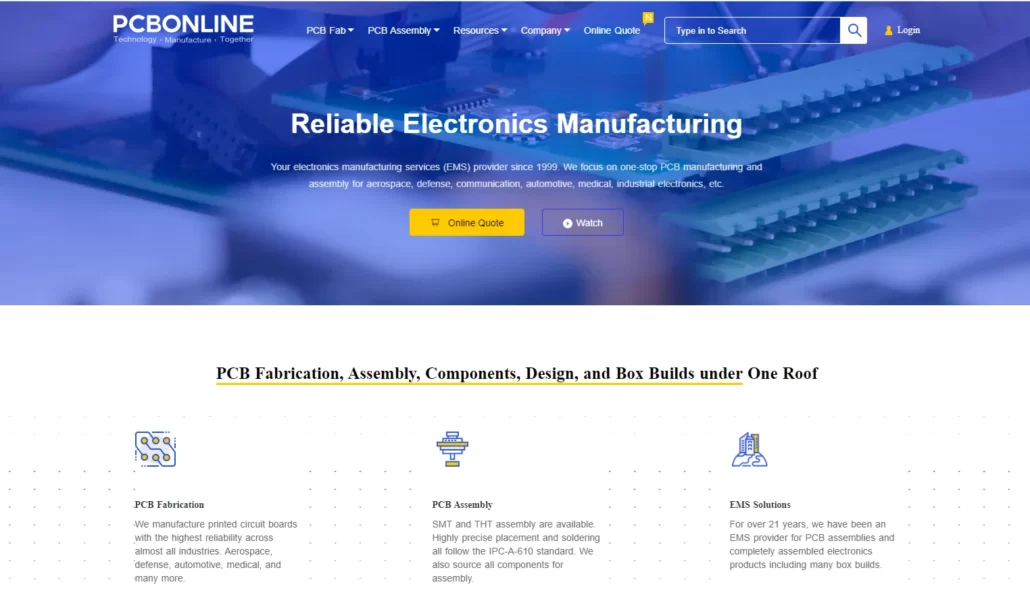 PCBONLINE has been specializing in advanced PCBs since 1999 and is the online factory outlet of Global Success Group. Their main focus is on providing high-end EMS. They currently offer advanced PCB assembly, manufacturing, and component sourcing services. Specializing most in advanced circuits, they can manufacture and assemble any printed circuit board. PCBONLINE has strong production capabilities in rigid and flexible PCBs, aluminum, and thick copper PCBs. And their factories are ISO, REACH, and UL certified. They also provide free DFM/DFT/DFX reports and support PCB prototyping to ensure mass production quality.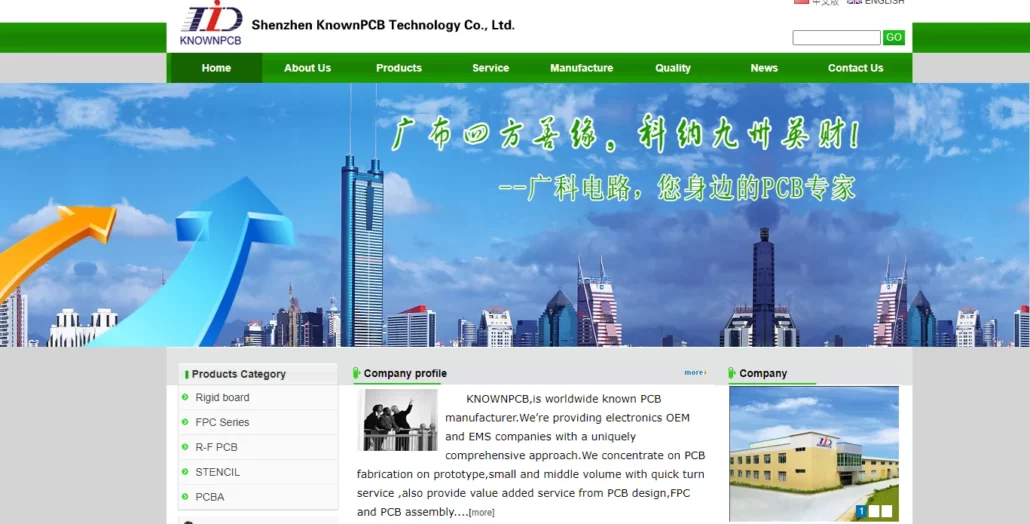 Knownpcb is one of the world's leading pcb Shenzhen factories. They specialize in prototype, small to medium volume PCB manufacturing, and quick turnaround services. They also offer PCB design, value-added FPC services, and PCB assembly.KNOWNPCB places emphasis on technological leadership and market development. After several years of hard work, they now have a highly qualified team of professional and experienced technicians. This Shenzhen pcb assembly factory has about 40,000 square meters and a prototype capacity of 5,000 units/month. They have also developed leading-edge production technologies such as mechanical micro-perforation, aluminum boards, high-level back sheets, thick copper and gold boards, blind buried boards, and high-frequency boards.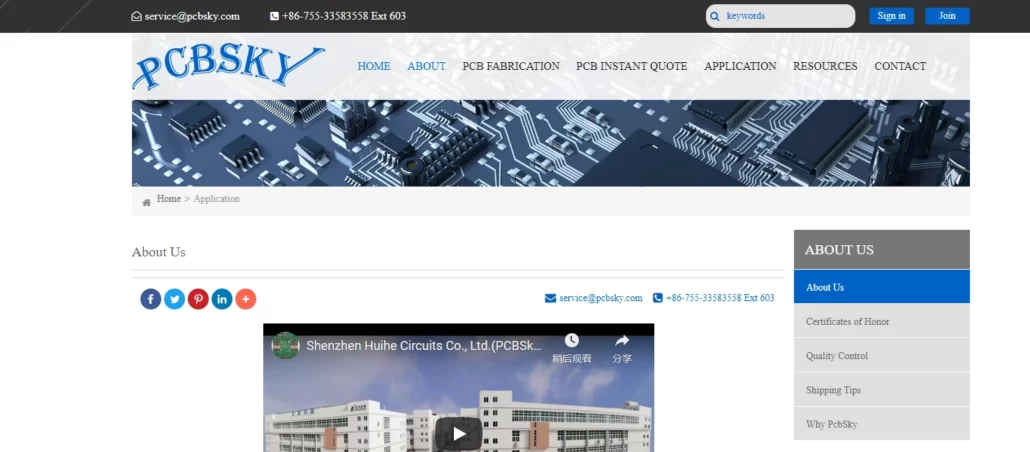 PCBSky is a flexible PCB company based in Shenzhen, China. Mainly a complete service pcb shenzhen factories , specializing in rapid PCB turnaround and prototyping. Their technology center specializes in HDI PCB prototyping, microelectronics, and 0.5 mm pitch BGA. their main products are DI pcb, rigid-flex pcb, flexible circuit boards, metal core pcb, and halogen-free pcb. Pcbsky has many experienced pcb technicians, a well-established supply chain, etc. They can offer a better service and higher process capability. Their staff is online 24 hours a day, and quotations are completed within two hours. This pcb Shenzhen factories take PCB prototype orders, small volume PCB orders, and medium volume PCB production orders.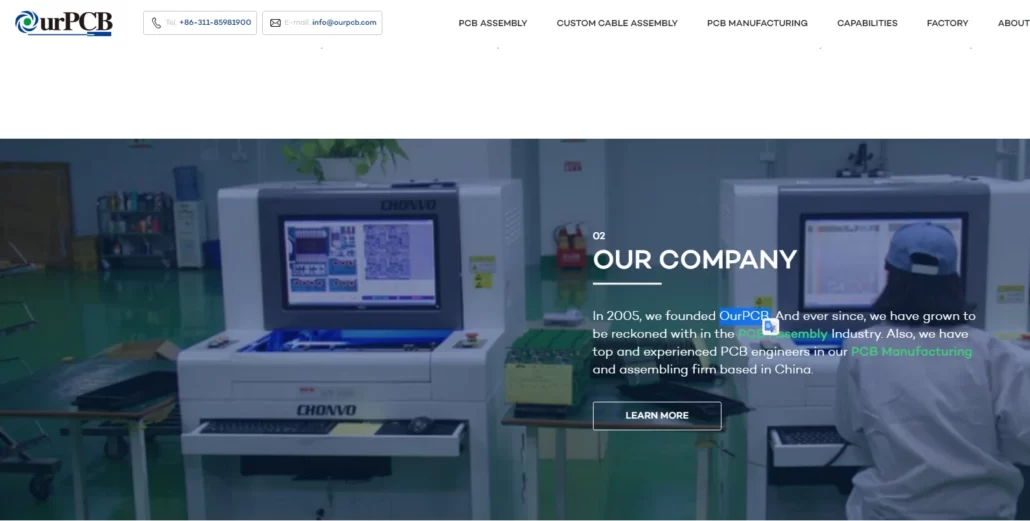 OurPCB Tech Limited was established in 2005. One of the main motivations for starting this company was to focus on PCB manufacturing and assembly. As a result, over the past 15 years, they have served over 2,500 satisfied customers worldwide.
Over the years, they have also built up strong and long-standing trading relationships with some of the biggest companies. In addition, the pcb shenzhen factories have customers in many manufacturing services and electronics supply companies in all sectors of the world. Finally, their motto is to deliver high-quality PCB assemblies and turnkey projects to high-quality standards while meeting each customer's quality component sourcing policies.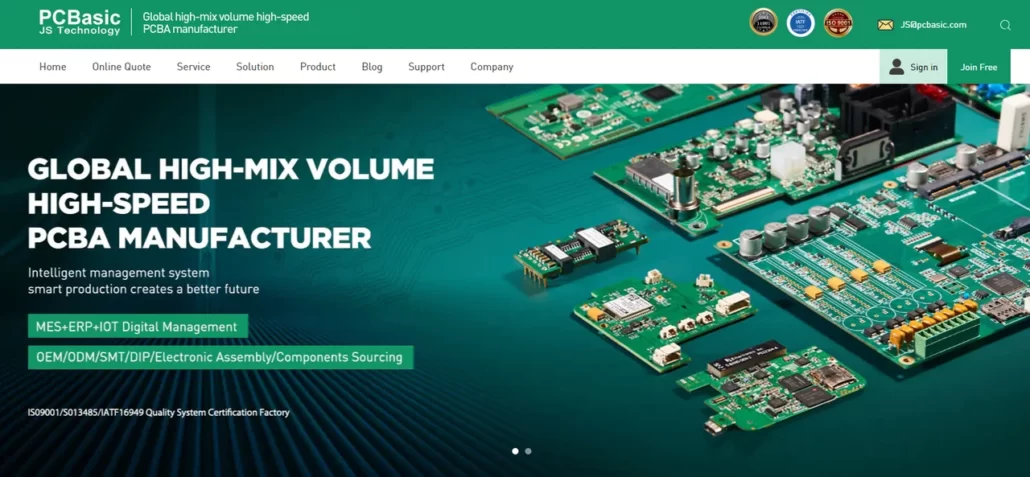 PCBasic is a pcb Shenzhen factory focusing on one-stop service. as a Shenzhen pcb assembly manufacturer, they take smart homes, electronic watches, etc., as their main core service. The pcb production is ISO9001 / IATF16949 / ISO13485 quality certified and has been awarded the national high-tech enterprise award. They support 24-hour professional prototype PCB assembly services for customers. They also have various advanced systems developed in-house. The manufacturing process protects the pcb surface to perfection and also enhances the quality of the PCB layout design.
So when you need to import pcb, finding pcb Shenzhen factories is an important thing to do. In addition, low labor costs and convenient transport links also drive the PCB assembly industry in Shenzhen. Thanks to these advantages, PCB assembly in Shenzhen is more competitive than in many other places worldwide.