UETPCB is a Chinese PCB manufacturer with years of experience. They are also the finest PCB assembly manufacturer in China. They have over 15 years of expertise in the China PCB manufacturing and China PCB assembly industries as an outstanding China PCB manufacturer. And you should be capable of solving any difficulty you come across in the PCB field.
Turnkey PCB Assembly as a Service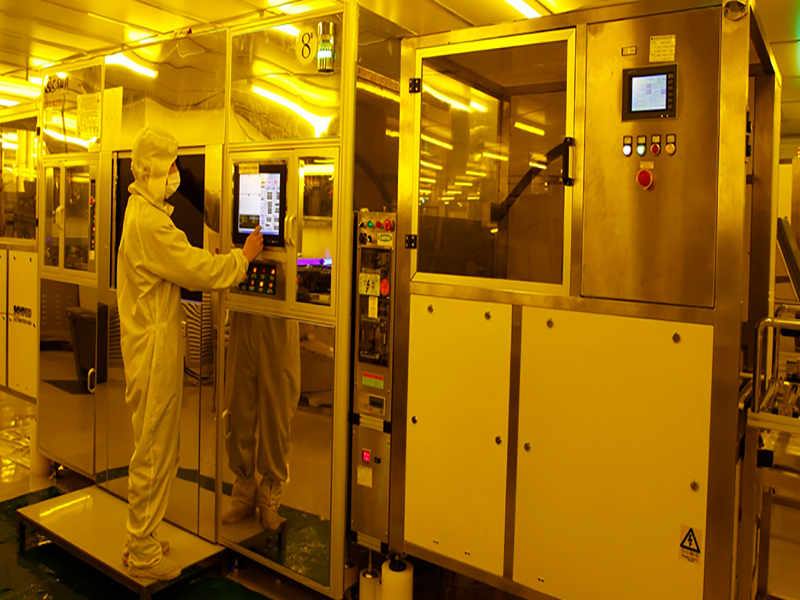 UETPCB offers a comprehensive turnkey PCB assembly service. Our rigid and flexible products are now employed in the automobile, aerospace, industrial, telecommunications, and other industries.
We are a PCB manufacturing and assembly firm with years of experience. PCB component procurement, assembly, testing, shipping, and aftermarket are all part of our service. We also provide warranty service and sophisticated PCB assembly.
Based in Shenzhen, China, Union Electronic Technology Limited offers a broad range of electronic manufacturing services.
Since 2005, UETPCB has been a highly capable and skilled PCB and PCB assembly manufacturer. We specialize in producing different high-end products from prototypes to small quantities.
Automotive, Medical, Consumer Electronics, Aerospace, Digital Communications, Industrial Control, and other industries use our products.
We have over 5000 clients globally and have been providing high-performance PCB and PCBA solutions for over 15 years. We develop long-term, good relationships with our customers based on respect, collaboration, and trust.
All of our design, prototype and assembly procedures follow the IPC-A-610 Class 2 and Class 3 rules. Now read on and see what makes UETPCB the Best Turnkey PCB Assembly Service Provider For Advanced Circuits.
What Are Turnkey PCB Assembly and EMS?
From the manufacturing process through the assembly process, turnkey PCB assembly encompasses all of the procedures required in creating a PCB.
The circuit board is built from the ground up, with the pathways traced out according to the customer's design.
The firm also sources circuit components, which are soldered on the PCB. Turnkey PCB assembly encompasses the whole PCB manufacturing and assembly process.
The design, manufacture, and testing of electronic components are all part of electronic manufacturing services (EMS).
The electronic manufacturing service (EMS) is the turnkey PCB assembly in PCB manufacturing since it handles the full process of designing, producing, and testing the printed circuit board.
Benefits of Turnkey PCB Manufacturing and Assembly
Cost Reduction
Choosing PCB manufacturing and turnkey assembly methods reduce the overall production cost. This means that the PCB supplier handles all aspects of turnkey pcb manufacturing, such as component procurement, PCB manufacturing, assembly, testing, etc. This eliminates all hidden spending and reduces our production costs.
Guaranteed component quality
If we choose our own parts, we may have poor component quality due to unprofessional procurement methods or not finding a professional parts manufacturer. Hire a professional turnkey pcb assembly assembler. They are able to achieve the highest quality components because of their long-term cooperation with suppliers. There is a good chance you will find the original price if you source the components yourself.
Shorter lead times
If all pcb manufacturing processes are sourced by ourselves. Then we would need to find the company to sign the contract first. Then you would start sourcing the components and only get the assembly contract last. If the company is located in a different country, this process takes longer. And if there is a miscommunication in between, it can lead to more time spent.
Full production information tracking
In addition to shortening lead times, complete turnkey PCB assembly ensures easy and smooth monitoring. We can track the entire process of turnkey pcb manufacturing in real time.
Simpler prototyping
In traditional PCB assembly, you have to create prototypes for each stage involved. Complete turnkey PCB assembly gives you wiggle room by reducing prototyping costs and time. The supplier will handle it all according to your product specifications. You're more likely to get a better product if you have prototypes created by experienced suppliers than if your product was built from scratch. Customers will have their products available on time.
Inspection of pcb
Avoid the painful experience of realizing that you made a mistake when you spent too much on the PCB. During the prototyping, errors can better detect a printed circuit board before the board is produced. Ordering parts separately expose you to this danger. You can order PCBs or assemblies and realize errors during assembly so they don't match. If you choose turnkey PCB assembly, the supplier will make sure it is correct because all responsibility lies with them in case of any problems. The supplier has done this many times and has an early detection mechanism.
What Is the Process of Turnkey PCB Assembly?
You're probably wondering what exactly the turnkey PCB assembly process entails. Let's have a look at the stages involved in UETPCB's turnkey PCB assembly.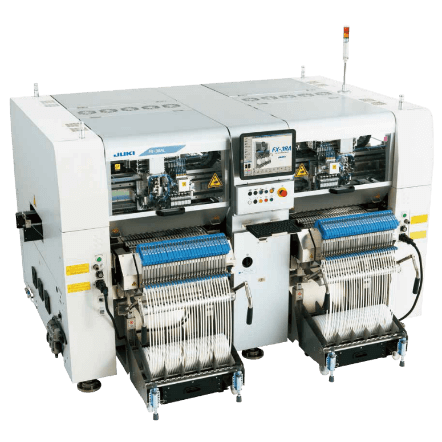 Step 1: Fabrication of PCBs
The customer delivers the Gerber file for their circuit as the first step. If you don't have one, you can email a diagram to UETPCB and explain what you're thinking about. They will create the Gerber file and start working on the PCB. UETPCB is an electrical circuit board company that specializes in advanced boards. All you have to do is tell them what you want and then sit back and watch them work their magic.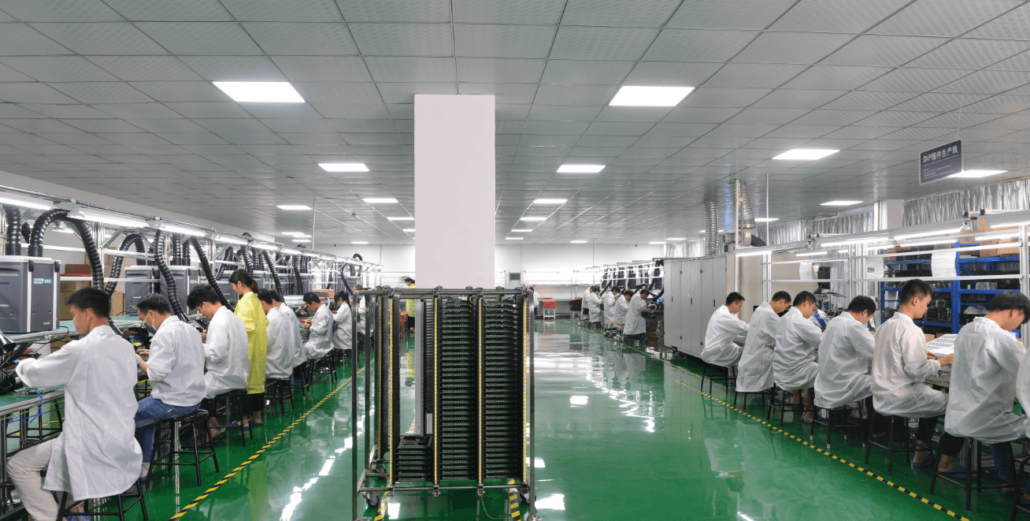 Step 2: Electronic Circuit Sourcing
The electronic components on the PCB must be of the highest possible quality. Many electrical components are available on the market that purport to be authentic yet fail after a short time. UETPCB ensures that your components are supplied from reputable manufacturers with extensive experience in this industry. Each component is thoroughly tested before being soldered into the printed circuit board.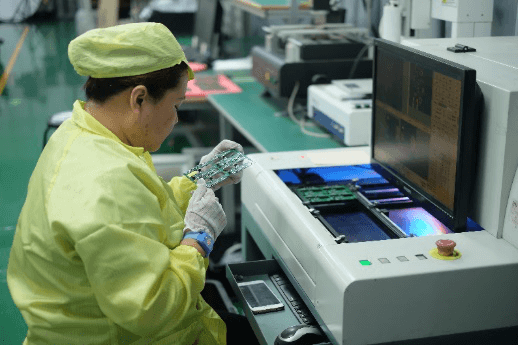 Step 3: PCB Assembly and PCBA Testing
The soldering procedure begins once the circuit board has been created and the electronic components have been sorted. You won't have to worry about PCB assembly when you deal with UETPCB since they know how to make high-quality SMT stencils and how soldering and reflowing operate. In addition, when the SMT/THT assembly is completed, the PCB is subjected to a series of testing, including FCT, ICT, and AOI. UETPCB will listen to you and accommodate all of your needs, whether you want to employ surface mount technology (SMT), through-hole, DIP, or a combination of all three.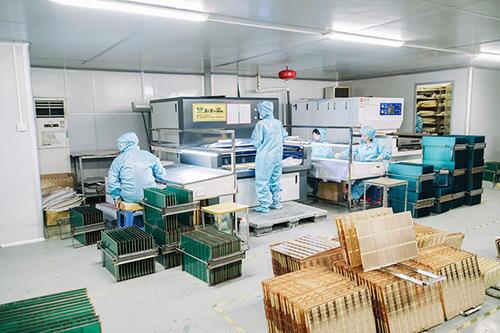 Step 4: Final Assembly and Testing
After building the PCB build the external packaging. UETPCB will request a reference image of how you want the finished product to appear. The exterior coating can create in this manner. UETPCB will not only build the finished product but will also write an accompanying user manual. Thoroughly tested all items before shipping.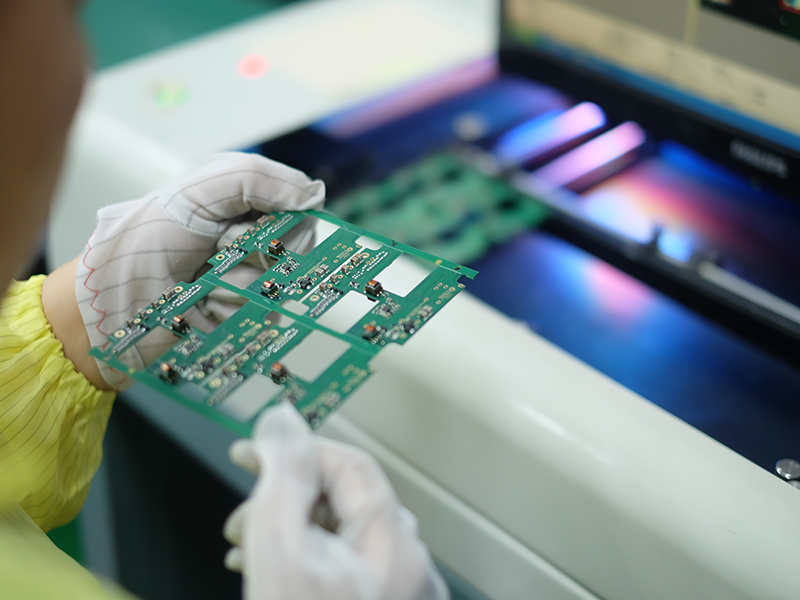 Step 5: Shipping
We use a courier service to deliver the finished product. We ensure that the packaging is standard and that your PCB is complete. If you are not satisfied with your product or need help, UETPCB will assist you.
Why Go To The Best Turnkey PCB Assembly Service Provider?
We all know that quality is the most critical factor for every company that uses PCBs. A well-made PCB is crucial since it is the PCB that operates whatever equipment or structure it has been placed into. However, many companies that use PCBs prefer a consistent approach, thus a turnkey PCB method of construction is interesting. Regrettably, this is not a quick or easy process.
Why is it that turnkey PCB assembly is such a difficult task? There are a lot of measures to take. Take a look at a couple of them:
The initial concept
DFM checks or contributions to layout for production
Making a movie
V-scoring copper route modeling
Testing, as well as the steps preceding and after it.
Unsurprisingly, any company in the turnkey manufacturing business seems unable to achieve a same-day change of direction. But uetpcb is doing it and doing it better.
A Turnkey PCB Assembly, Engineering, and Shipping Shop in One Place - UETPCB
At UETPCB, we have over 15 years of experience in the circuit board sector and are one of the major one-stop shops for businesses looking for designs, templates, consumables, or complete PCB manufacturing. We work out of a building with vast numbers of square feet of space available and provide a full PCB assembly service that includes it all from approach to conducting and submittal through packaging and shipment.
We provide public infrastructure and alternatives to our customers, including:
One-day PCB — We are one of the few PCB manufacturers who can produce, package, and deliver electrical components in as little as one day.
Our team works with projects of any magnitude, every step along the way, unlike many other companies. We start with a price based on your first concept submissions and work with you all the way to final manufacturing and turnkey PCB assembly.
Quality – Our planning process is not "no-touch," meaning that the drawings do hand in and immediately put into service. Every order (whether one-off or hundreds of PCBs) undergoes a thorough CAM evaluation, as well as optical checks of the finished circuit boards.
We don't impose stenciling fees, development proceeds, or other undisclosed, but eventually unneeded, expenses on turnkey PCB assembly contracts, unlike many other manufacturers.
We are a true one-stop shop, providing a smooth operation under one umbrella. Customer contracts or initiatives are in the control of our experts from start to finish, and even before that, because we have a 24-hour service provided by genuine UETPCB experts who are available to talk any time. There are essentially no chances of interruptions, issues, or errors because there are no external suppliers (we are not a broker) and manufacture and full turnkey PCB assembly are all done in one location.
What Does Turnkey PCB Assembly Include?
A turnkey PCB assembly team's efficiency and simplicity of use are vital, but we also provide some really useful solution
We make use of software that makes it possible to create circuit boards. PCB engineering software costs are an inevitable aspect of making deals, and they may be rather costly. Customers of Advanced Circuits get unfettered access to our unique design software (an industry leader) in a fully free version. It downloads to your desktop (Windows only for now) and allows you to create designs with up to 28 layers. The application has over 500k components to pick from, as well as a controlled auto-router to expedite the planning process and multi-page diagrams for more intricate projects.
There are no minimum orders — Whether a client requires a prototype or a large run, there are no minimums to worry about.
CAM Engineer Evaluations — To avoid expensive mistakes, all products are assessed by one of our in-house engineers well before production begins.
Customers receive genuine technical support – We go above and beyond standard customer service by allowing turnkey PCB assembly clients to troubleshoot with the assistance of a CAM expert who is accessible 24 hours a day.
Premier shipping — All turnkey PCB electronics and assembly orders do ship on time with the best in the industry. Plus, we currently ship 50% of our charges ahead of schedule! We guarantee that "will deliver standard spec" products on time or they will be free! We guarantee that we will deliver "standard specification" products on time or they will be free!".
With UETPCB, there is no relocation:
We proudly create and stand beside our workmanship and provide exclusive PCB turnkey solutions at our turnkey PCB Assembly factory.
It's a scary reality that most turnkey pcb manufacturers probably outsource everything they use or buy. Outsourcing is generally limited to customer support and other alternatives to phone services. And when it comes to turnkey pcb assembly, the chances of error go up with outsourcing. It is advisable to resort to negotiated or contracted solutions for a turnkey PCB assembly process due to faults or defects in the design process and manufacturing issues that result in squandered cash and effort.
Are you looking for top-notch PCB and PCB Assembly services?
Please contact us and we will assist you.